Dice drafting, tower building game for 2 to 4 players. Fast and fun family game that plays in about 20 to 30 min.
The towers of ARKHANOS is a fast-paced competitive boardgame for 2 to 4 players who will control one of the magic schools from the realms of Drunagor and try and build the magic towers in order to gain more prestige points to be appointed the greatest wizard of the realm.
Designed by Daniel Alves and Eurico Cunha two of the creators from "MASMORRA: Dungeons of Arcadia", the game features artwork by Marcelo Bastos and Rodrigo Ramos creating a unique and colorful world.
Will you take the wizard's robe and accept the challenge or be forgotten by the magic high council of the realm?
Choose a magic school, gather your master and his apprentices and head to the ruins of Gil Garoth, where the challenge of arch magician ARKHANOS shall begin.
Use a variety of strategies to get the upper hand on your opponents! Will you focus only on building towers to gain Prestige Points quickly, or will you unlock powerful spells to use later?
Will you sacrifice your meeples to quickly build towers, or place them carefully to recover them and use later?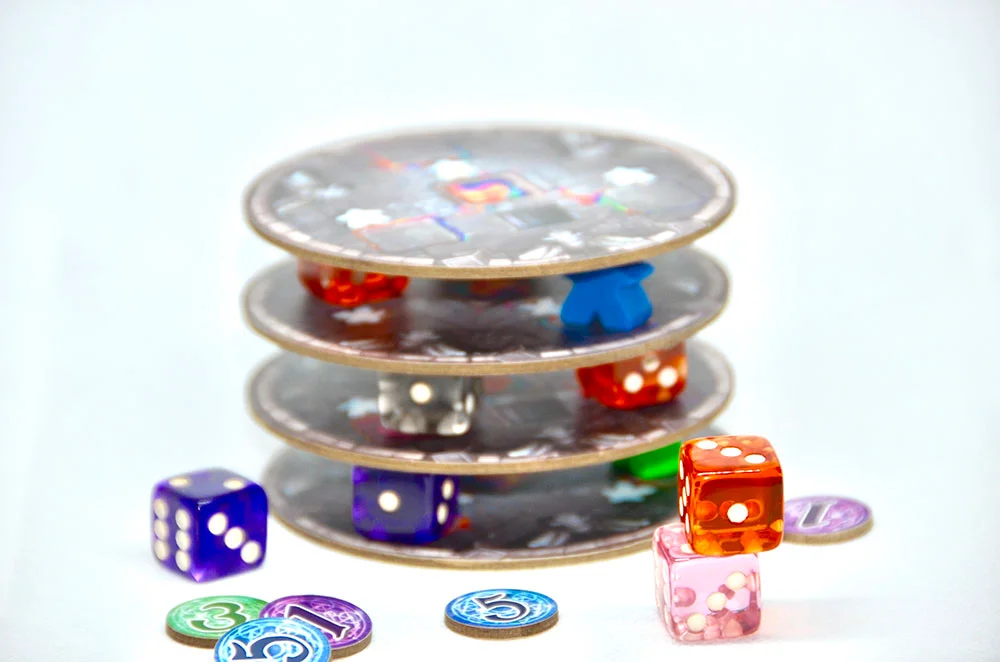 Using these strategies along with many others in countless combinations make Towers of Arkhanos infinitely replayable. Each game will bring new outcomes and new surprises!
To find out more about the rules and the strategies you can employ while playing The Towers of Arkhanos, click below to check out the Work in Progress Rulebook, or visit our How to Play page.

14+ years old
10' min per player
2 to 4 players
In partnership with IDW, CGS hopes to bring this game to players across the globe.